Tandem Flights
Take a thrilling flight on a custom designed motor-less tandem aircraft, commonly known as a hang glider.
Once our Ultralight airplane tows you and your instructor to your desired altitude, you release and fly free - just like birds. Modern hang gliders are safe, versatile, and fun; they allow us to offer you a variety of tandem flights, each with its own benefits and special appeal.
To relive this spectacular adventure and share it with friends and family, we offer a Complete In-flight HD Video and Photo Package that you can add as an option to your flight.
The only thing better than taking a Tandem Flight yourself is gifting a loved one with the experience of a lifetime. 
The Ultimate
The Experience of a Lifetime!
At over 3,500 feet, find yourself with the perfect opportunity to experience everything hang gliding has to offer. Combining the best of our Introductory and Pilot flights, you will touch the clouds, learn how to fly your hang glider under the guidance of your instructor, and soar through the sky like a world class pilot.
3,500 feet - $379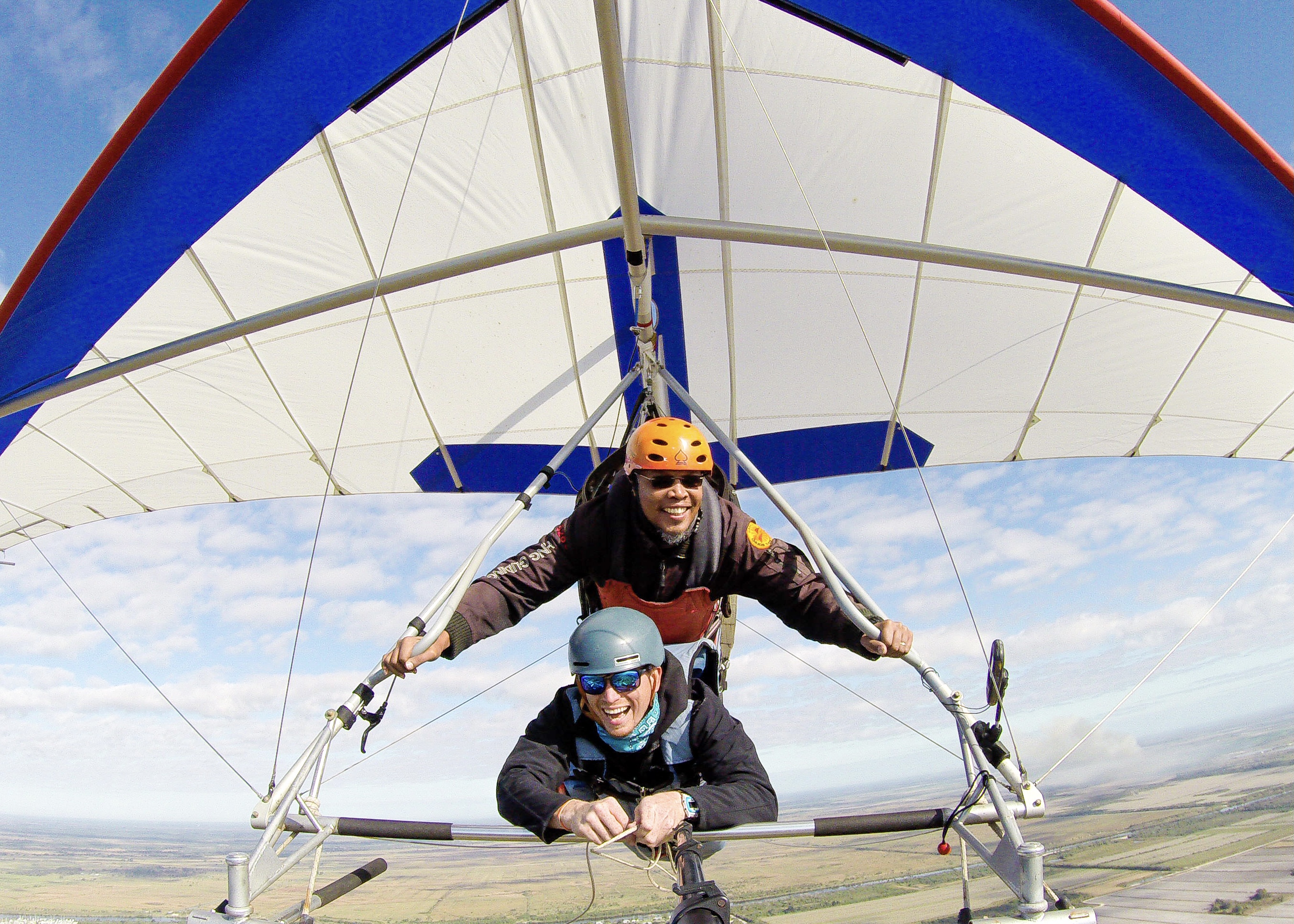 The Pilot
Control and Fly the Hang Glider Yourself!
Get a hands-on lesson in free flight! With more time in the air than The Introductory, you are able to experience flying on your own. Under the guidance of your tandem instructor, learn to control your hang glider through weight-shift technique, executing turns and maneuvers like a modern hang glider pilot.*
2,000 feet - $279
*Interested in taking lessons and becoming a solo hang glider pilot? Try out The Pilot flight and get one free lesson flight when you purchase our lesson program!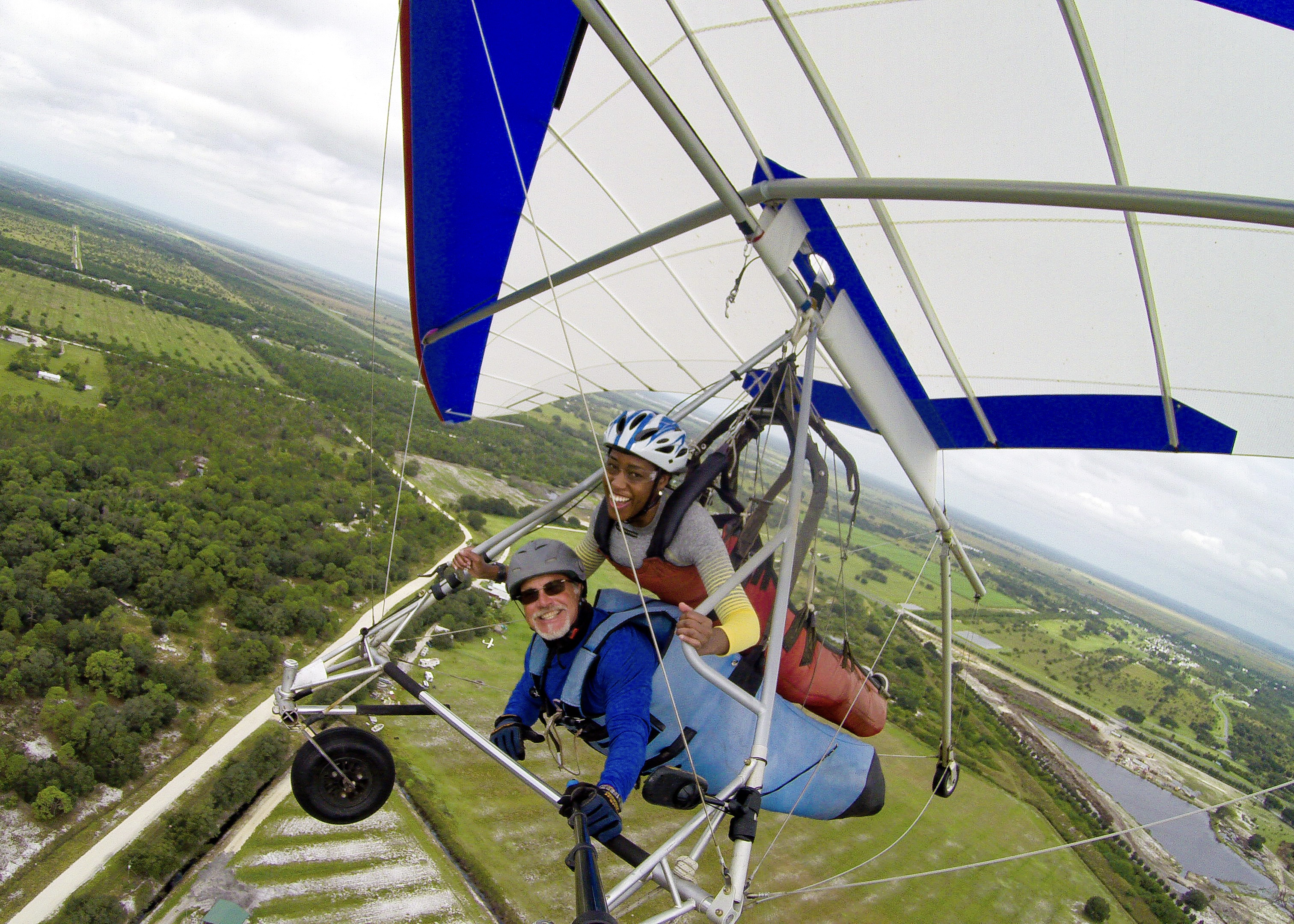 The Introductory
Experience Free Flight!
As close to a magic carpet ride as you can get. Lift gently off the runway and feel the cool breeze and sunlight on your face. Once aloft, extend your arms and become practically weightless, every move you make as graceful as a dove's, flying over patchwork fields and mirrored lakes.
1,000 feet - $179

In-Flight Media Package $99
Relive and Share this Amazing Experience in High Definition (HD) with Video and Photos!
Our Media Package Includes:
-High Definition (HD) Video of your entire flight on a High Speed/High Capacity Micro SD Card
-80+ High Resolution Photos of your flight on a High Speed/High Capacity Micro SD Card
-Micro SD to SD Card Adapter
-Micro SD to USB Adapter